Class of 2021 IB Diploma results – Southbank International School
21 Oct 2021
We'd like to congratulate our class of 2021 at Southbank International School for achieving fantastic results in their IB Diploma!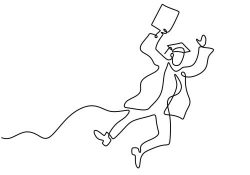 As ever, we've been encouraging our students to be ambitious in their Higher Education aspirations. They reflect carefully on what they want to study and where in the world. Finding the 'best fit' destination where our graduates will be happy and successful in their post-Southbank endeavours remains central to our ethos and goals.
Our Higher Education and Careers Team has breadth and depth of expertise in making successful applications. This has resulted in 68 out of 68 (100%) of our 2021 graduates securing a place at their first-choice university!
Here is a summary of the IBDP results for our class of 2021:
Of the 77 diploma students entered, 77 passed (100%), with 35% achieving a bilingual diploma
The average Diploma score our students achieved was 37.6 (world average for 2020 31.34)
34% achieved a score of 40 or higher, putting them in the top 3% of students worldwide (based on 2020 scores)
A whopping 9% students scored a perfect score of 45 out of 45, achieved by less than 1% of IB Diploma students worldwide
'We are delighted with this year's IB Diploma results which are a testament to the hard work, creativity and determination of our students' said Amal Hirani, Deputy Principal of the IB Diploma.
'We have focused on supporting students academically and pastorally so they can meet the academic rigours of the Diploma Programme. This year especially, that support has been more important than ever and has led to each student's deserved results. We are incredibly proud of all our graduating class. We know that they are well equipped to continue to flourish on their future paths."
We are extremely proud of the grades achieved by our class of 2021. This marks another set of outstanding results for Southbank students, who consistently achieve excellent grades year on year.  2021 saw the highest number of students in Southbank's history taking and passing the IB Diploma. Hard work and dedication by our class of 2021 in what has been another challenging year, has paid off. We'd also like to give credit to our teachers for their work in educating and inspiring our students.
These results have helped our students go on to study their subjects of choice at some of the world's most celebrated universities.  These include Medicine at Brighton and Sussex Medical School, Investment and Financial Risk Management (with Professional Placement) at City (University of London), Music with Foundation Year (Integrated Degree) at Goldsmiths (University of London), International Relations at King's College London, Law with Criminology at Oxford Brookes University, The Art of Computer Animation at Pearson College London, Global Humanitarian Studies at UCL (University College London) and Computer Science at the University of Cambridge to name a few in the UK. Students are also taking places at universities globally, including University of California Berkeley, Columbia University – Sciences Po (Dual Degree), and Princeton University in the US, McGill University and University of Toronto in Canada, as well as Bocconi in Italy, ESSEC in France, IED Barcelona and Leiden in the Netherlands.
The breadth of subjects studied span a number of universities globally. This is testament to the support given to students by our Higher Education and Careers team. It shows how university admissions teams value the IB Diploma and Southbank students especially.
A huge well done once again to each and every one of our recent graduates!  We will miss them dearly and wish them the very best for their next venture!
Southbank International School Westminster