Faraday chicks!
28 Jul 2020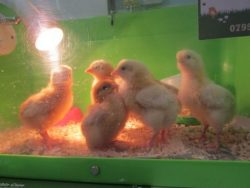 As part of our Science week at Faraday, we decided to adopt some chicks!
This was a great way for the children to study their life cycle from the eggs hatching to ever-growing chicks.
It's been  over a week since the day we welcomed the eggs into our school, and the Faraday pupils have been enthusiastically taking care of the small bunch of sweet yellow chicks!