Hull Collegiate School re-named as 'Tranby'
01 Sep 2021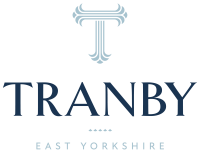 We are delighted to announce we are changing our name from the beginning of the next academic year. From September 2021, the school will be known as "Tranby" and will receive new branding to reflect the styling and colours at Tranby Croft where we are located.
The school, which was formed through the merger of Hull High School and Hull Grammar School in 2005, is located on the historic Tranby Croft estate at Anlaby – the former home of the Wilson family who were ambitious, outward-looking adventurers famous for their shipping line.
The decision was made at the start of the school year, and we have been working on the branding changes for some time now. Headmistress Alex Wilson, has been at the school for nearly four years now, and there has been a real positive change in the culture within the school under her leadership. This has translated to a marked improvement in results year on year and an increase in pupil numbers. We felt that this was the right time for us to change the branding of the school to reflect more closely who we are today in terms of location (with much of the styling and colours taken from the Old House), heritage and educational provision, and seems a more fitting portrayal of our ambitious, nurturing and quality independent school.
These changes also signal the start of investment in the school through wider short, medium and long term projects which are seeking to build for the future and invest in the provision for each child in terms of Sport, Drama, Music, Art and academic opportunities as well as investment in the site, uniform and brand.
The Nursery will be called The Croft at Tranby
Announcing the new name, Headmistress Mrs Alex Wilson said:
"We are an ambitious school which believes there is no limit to what our pupils can achieve. It is therefore only right that we have a name that reflects this. Evoking the pioneering and outward-looking nature of the Wilson family who lived here, 'Tranby' is a more fitting portrayal of our School and signals our ambition and continuous drive for improvement.
"Whilst I am very excited about our new name, I am even more excited about the plans which are beginning to take shape. Over the past few years, our School has undergone a period of significant change – most notably in the quality of our educational provision and in the growth of our pupil numbers. This means we are now in a position to invest in our School to raise our academic standards further, offer a wider range of enrichment opportunities and enhance our School site and facilities so that we can offer our pupils an inspiring, challenging and enjoyable school experience. Our new name is just the first step in this development and I look forward to working with the entire School community as we embark on our ambitious development programme which will benefit children and young people in this part of East Yorkshire for generations to come."