Outstanding Inspection Report for Moreton Hall School
28 Sep 2023
Moreton Hall is celebrating with the publication of their latest school report. The ISI (the Independent Schools equivalent of OFSTED) has awarded the Shropshire Independent Boarding and Day School top grades having fully met all of the requirements within its recent compliance inspection.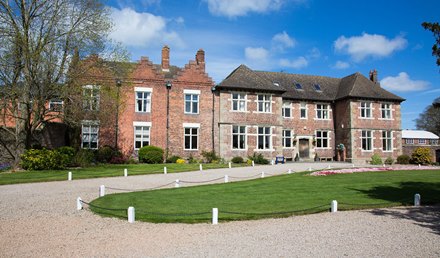 The inspectors were particularly impressed with the academic, pastoral care and extra-curricular provision.
The report highlighted the 'outstanding' quality of education in the Early Years Foundation provision "ensuring all children have excellent learning opportunities, are extremely happy and well cared for."
The report identifies how all aspects are fully met including the quality of education, leadership and management, welfare of pupils, social and cultural development.
Sarah Davis, Interim Principal commented, "The Outstanding Inspection Report reinforces the wonderful school Moreton Hall is, placing it among the best in the country. This report is a ringing endorsement of the relationships between staff, pupils and parents and the continual hard work, dedication and commitment of all. This is truly a team effort.
"The school is in a very strong position as we welcome the new Principal, Michael Brewer, from September. Moreton Hall is a school which never rests upon its laurels and we look forward to continuing our celebrations with our 110 year anniversary next academic year." Click here to view the full report.