Summary of Remote Learning during the first half of Spring Term 2021 – Slindon College
23 Feb 2021
Whilst the first term of 2021 hasn't started the way Slindon College would've hoped it hasn't stopped our dedicated pupils from getting stuck into their remote learning online.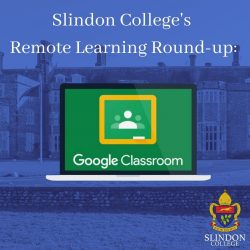 You can find regular updates on Slindon College Remote Learning via our Facebook and Instagram pages.
Each week the College has been using one House Time for a quiz.
It's general knowledge-based and is used as a bit of fun to try and encourage the pupils that are more reserved and nervous to engage via the online learning platform with confidence.
Our teachers appreciate the difficulty of learning in a new and different way so they are continuing to provide additional help, support and flexibility just like they would in the normal school environment.
Core Subjects 
English
Our Year 11s are busy preparing for their GCSEs in English Language and Literature. This week they have been comparing poems by Wilfred Owen and Carol Ann Duffy. All of their revision material can be found on their remote learning page for them to refer back to.
Year 9 have been studying Shakespeare's Sonnets and recently had a go at writing their own. Here is a beautifully written original sonnet by Elliott on the theme of 'friendship'.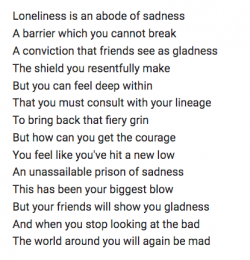 Year 8 have been writing kennings. A kenning is the process of using a two-word phrase in the place of a one-word noun. Kennings were first used in Anglo-Saxon and Norse poetry. See the poems below for some of the pupil's creations.
We have also reintroduced our Teacher Tales which involves Teachers recording themselves reading aloud their favourite stories. These are uploaded on to Slindon College's remote learning platform for our pupils to listen to like an audiobook! Stories that have been read aloud so far this term include The Jabberwocky by Lewis-Carrol, Goldilocks and the Three Bears: A Revolting Rhyme by Roald Dahl and Keith's Cupboard by Michael Rosen.
Maths
Year 8 pupils enjoyed a 'loop card' activity which Mr Darnell and Mrs Miles made in Google Slides to teach the pupils about angles.
"Great maths completed, well done to all the boys!"

Mrs Miles – Head of Richmond House and Maths
 Science
Remote learning hasn't stopped our Year 11 pupils from watching an online Science experiment via Google Classroom!
Our Year 7 Science lessons have been focusing on white blood cells, the different types and the jobs they do.
In Year 8 science, pupils were asked to investigate sound this week. Using different objects around the house to produce sounds, observe how the sounds were produced, monitor the vibrations that occurred and learn. how to manipulate the sounds to create variety.