Top IB scores unlocked at Kent College
10 Jul 2020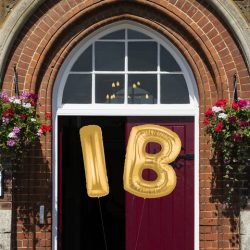 The average score was 35 points, which, when translated into UCAS (university entrance) points is similar to the number of points awarded for straight As at A level. This score is likely to place Kent College amongst the top IB schools in the UK agai
Kent College students have benefited from daily scheduled interactive lessons delivered remotely, using Google Classroom and Google Meet throughout the lockdown. These sessions included elective activities for years 11 and 13, once they had completed the work for their exam courses, as well as online sports coaching, choir rehearsals and dramatic performances. Term ended at the end of last week with a virtual prize-giving and results for the IB diploma were received over the weekend.
The average score was 35 points, which, when translated into UCAS (university entrance) points is similar to the number of points awarded for straight As at A level. This score is likely to place Kent College amongst the top IB schools in the UK again this year.
Kent College offers both the IB Diploma for sixth form students as well as a more traditional programme of A levels. Students entered for the IB diploma programme study a combination of English, mathematics, science, languages, humanities and an arts subject. They choose three subjects at a higher level and three at standard level and sit exams in each after two years. Marks are awarded in each from 1 to 7, the highest being 7. All candidates must follow three "core" programmes to broaden their education and develop their understanding: the theory of knowledge and an extended essay of 4,000 words. Together three further marks are awarded for both. The maximum number of points is therefore 45. Students who achieve at least 24 marks, and have completed voluntary and practical work, known as creativity, action and service, are awarded the IB Diploma.
Former Head Girl, Abby Cox scored a perfect 45 points for the Diploma and will read Human, Social and Political Sciences at Magdalene College, Cambridge University. A number of other top universities accessed this year including, King's, Imperial and University Colleges, London; Warwick, Edinburgh, Exeter and Bristol to read subjects as diverse as Medicine, Law, International Business and Robotics. Every candidate passed and a number of students achieved a bilingual diploma and will move on to top European universities. These results are among the best at Kent College, which is regularly noted in the top 10 IB schools in the UK.
Executive Head, Dr David Lamper said,
'I am delighted for the students who have worked hard and done so well in achieving places at top universities, and I am grateful to colleagues for their efforts to make sure that a full programme of lessons and activities continued during the lockdown period.